Website Design that makes your website great
When it comes to creating a new website or updating your existing website, the design is everything. It is actually critical to your website being a success or not. Yes, it is probably the most important thing after content. You can have the best content but the design puts people off, or you have the best design but your content is irrelevant. It is a synergy that needs to be nurtured in all websites.
What is the difference between website design and development?
A website design is the visual appearance of your website. This is often called a theme or even a skin. This is the makeup of design elements like images, icons, colours, fonts and layout. Website development is the construction of the site. It makes use of different languages of code. They often make use of HTML, PHP, CSS, Javascript and more. A web developer will take the design of the site and turn it into a functional website. There are many ways to develop a site but some of the most popular methods make use of a CMS (Content Management System). Here is a list of some of the popular CMS systems:
WordPress
WIX
Shopify
Drupal
Joomla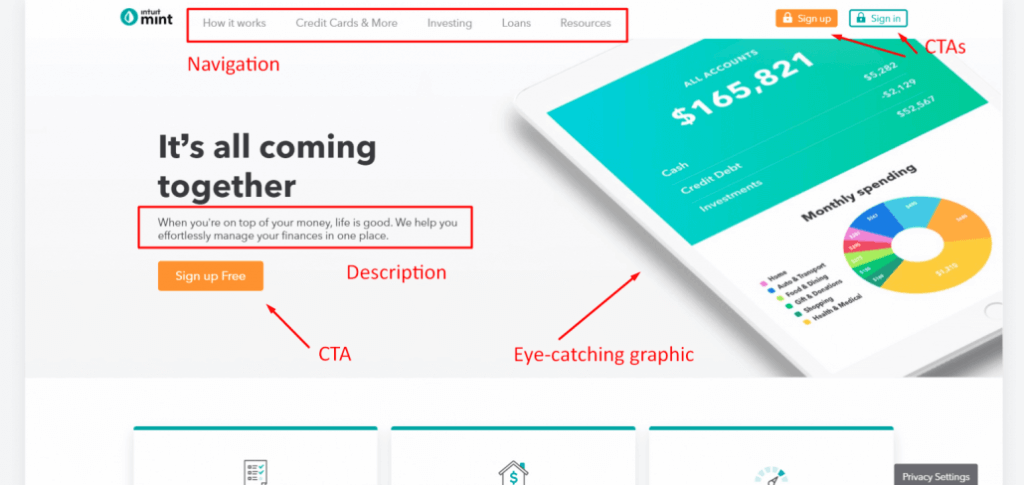 What makes a great design?
A great website design meets the website objective while maintaining the user experience. User experience is the most important factor that determines if a design is great or not. What does this mean? It is the experience that the user has with your site. A positive user experience means that the user stays on your page longer, engages with your website, the website works on all devices and most importantly, your conversions are being made. There is a basic format that websites follow but the ultimate design should be unique to your business.
What is the purpose of your website?
Every website has a purpose or an objective to meet. What is yours? For example, if you are selling products, your website design will be designed around this and every element, colour and layout will be geared to get as many sales as possible. But if your website has the purpose of informing people of your services, the design will be laid out in a manner that the information is presented clearly and all elements are there to support the purpose of conveying the information across to the user. Every designer should ask what the website objectives are to ensure that the design complements the objectives.
Are you designing for conversions or website traffic?
A website can have the purpose of generating traffic. These types of sites are generally blogs or information websites. Why would they want traffic more than conversions? Well, users landing on the website and consuming the information is the conversion for them. They want to generate as much awareness to the brand or the information added. This may primarily be driven by advertising opportunities. If you are designing for conversions, this would for companies or brands that need to generate business or leads through the website. The design will then have several CTA's (call to action) throughout the design. It would be things like buttons saying "call now", "get a quote", "find out more". Things like contact forms will also be incorporated to make sure that the leads are being driven. So what are you designing for?
How does design impact website performance?
In 2021, Google has released an update to their algorithms that rank websites in their search results. One of the major updates is the prioritisation of website performance. This is why designers now need to have a role or understanding of how websites are developed. Websites that require a large amount of imagery in the design generally see lower performance to those with less images. Other things that reduce a website's performance is the need for too many Google fonts, external calls to third-party services, fancy elements that requires a lot of Javascript and even the need to incorporate many queries like having several blog posts feature on the home page. Designers and developers need to work together to ensure that your website design and performance are both great.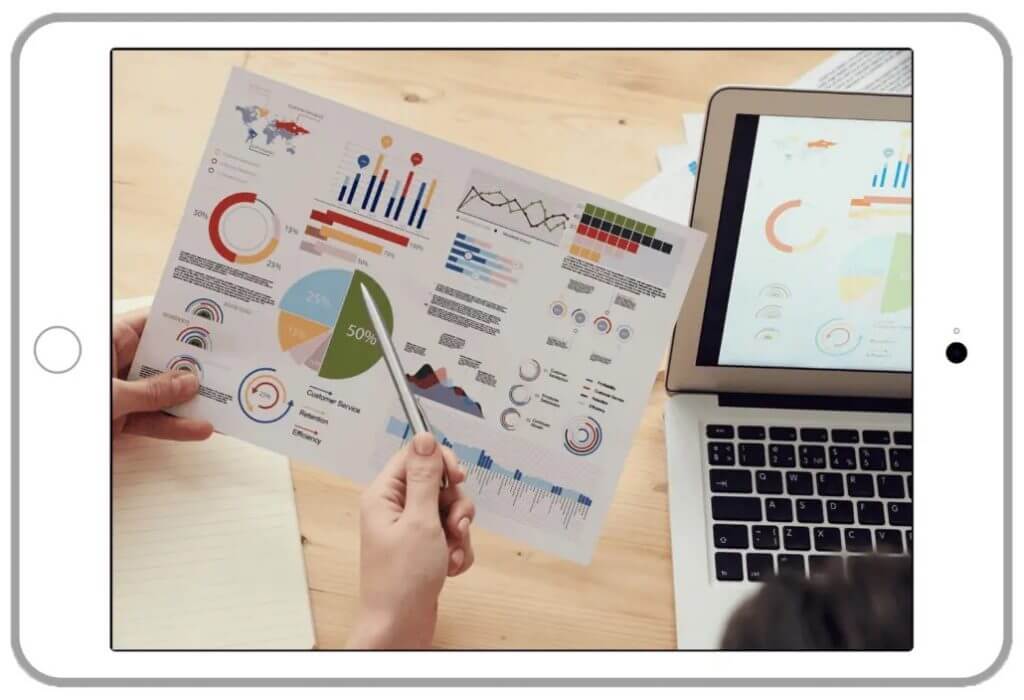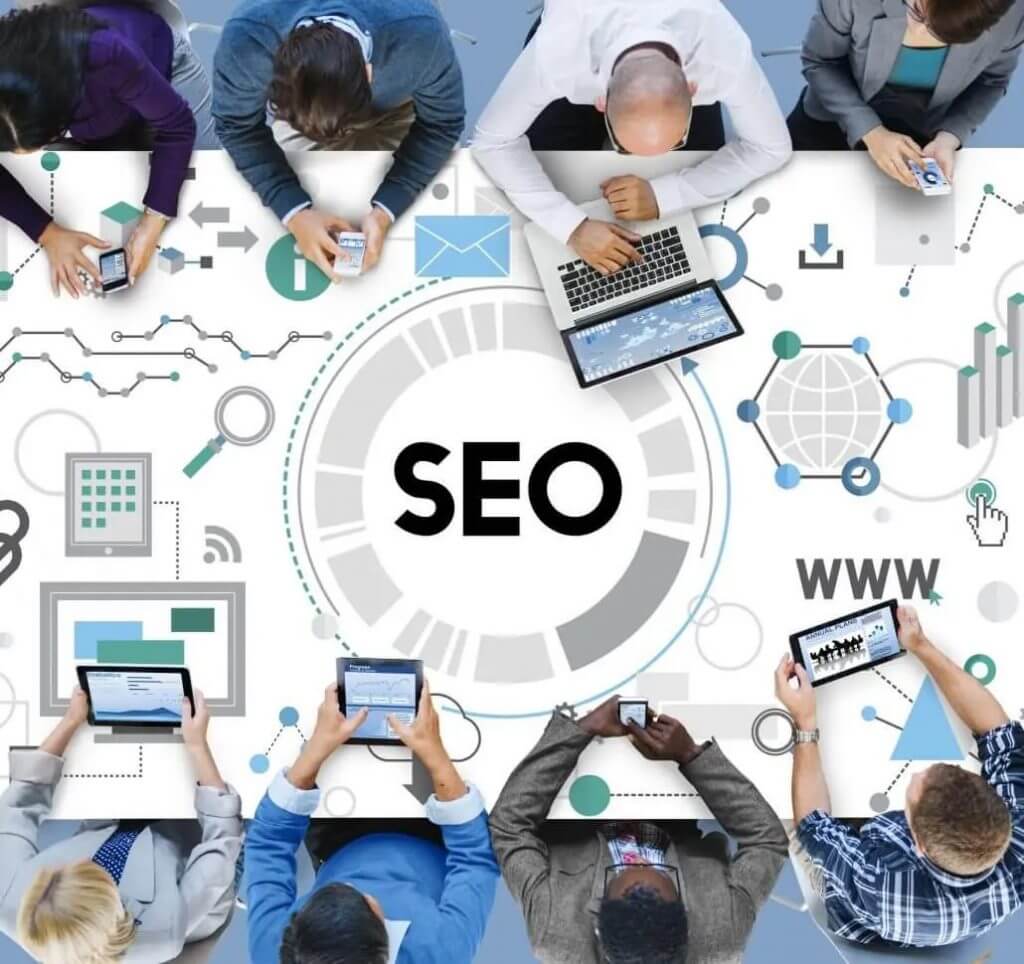 Why is performance so important?
Every website should have the aspiration of ranking in Google Search Results. This is because Google is the most used method for people looking for information. In the old days, it would be the exercise of looking the information up in an encyclopedia or a phone book. Now, people just Google it. In fact, it has become a colloquial term that is used in most people's vocabulary. To generate website traffic, it is a free but critical way to generate traffic. Without organic Google rankings, you need to invest money into advertising. This process of getting your website ranking on Google is called Search Engine Optimisation. Content is always king when it comes to SEO, but in June 2021 Google prioritised website performance after content to rank websites. Ideally, your website needs to load within 4 seconds, 2 seconds being the target on both desktop and mobile devices. It is important to make sure that your website is performing at its best to get the site ranked.
How to make a great website design

Considering everything mentioned above, here is how to make a great website design. If you follow these guidelines, you will be on your way to having one of the best websites around and stand out from the crowd.
Determine what you are designing for. Traffic or conversion
Make sure that your design looks good on desktop and mobile phones
Follow a simple layout. This will generally be header, content, footer
Use elements that simplify the visual aesthetics. These are elements like icons, images, colours and buttons.
Make sure that you have enough CTA's but not too many. It is a balancing act and some trial and error is needed
Your content must be clear and easy to read. Don't use difficult-to-read fonts. Space out your paragraphs and headings.
Use striking layouts. You can use columns to create a visually pleasing layout. Mix up single, double and more columns to liven up the design and avoid static or boring layouts.
If you need a great design, speak to us at Web Design and Hosting Perth. Our team of designers and developers will give you a professional website design with the best performance to meet your unique objectives.